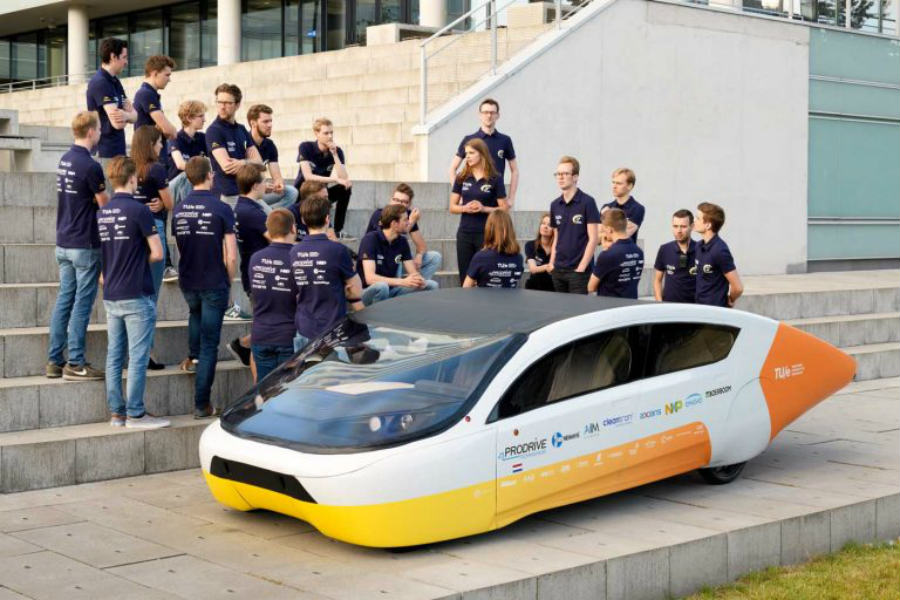 Netherland born, Stella Era is a new smart Solar-powered car, that powers itself and can charge other electric vehicles. This latest adding to the solar-powered automobiles was proudly presented by the Eindhoven University of Technology (TU/e) yesterday.
The practicality of the car is not only perfect for camping or picnics but also can work as "a charging station on wheels". According to Marie Sesink from the Solar Team Eindhoven, "An electric car is wholly dependent on charging stations. That could cause problems in the future. But a solar car generates its own energy and can share it with others. That's the future."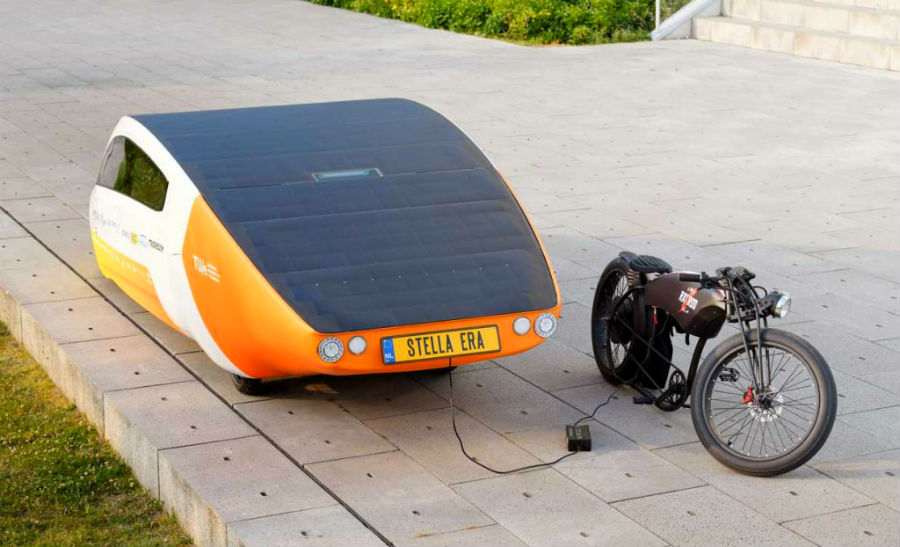 Features
Stella Era is an autonomous or self-driving car. Its technology has been built to get maximum Solar energy wherever possible and to consume it energy-efficiently.
The family car can accommodate 4 passengers and has a range of 1200 kilometres. But with optimised efficiency mode, Stella era is said to be achieving an impressive 1800 kilometre range, all thanks to its weight, electric efficiency and its aerodynamics.
Its electrical efficiency is down to the main feature in the wheels that two of them are converted to in-wheel motors. They can reach an efficiency of up to 98.5%. The "regenerative-braking" also produce energy. All these features support decreased power usage in the car.
When it needs to recharge another electric vehicle, the inbuilt system determines how much energy should be transferred. And more importantly, the car can have a maximised intake of sunlight where ever it is present.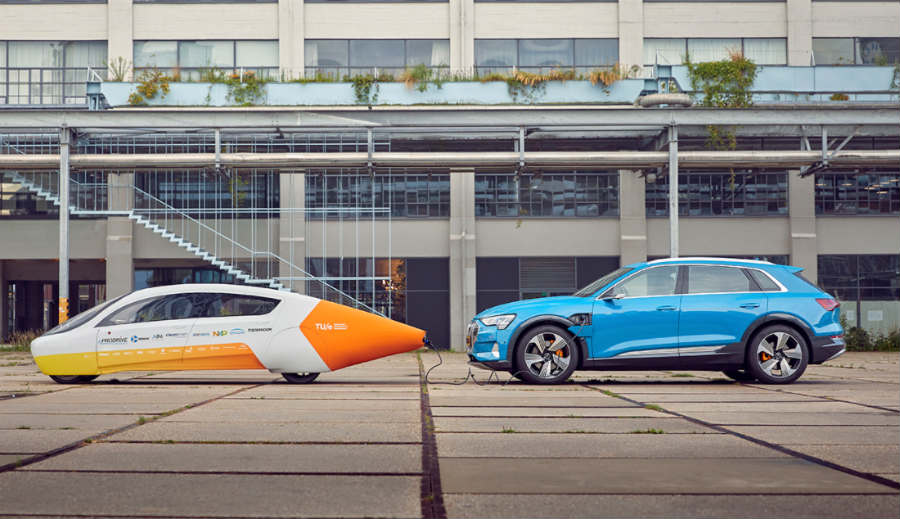 The inbuilt radar and sensor system allows the car to determine an optimal sunspot or a parking slot. "Autonomous driving itself is not our goal. Instead, we use it to make the best possible use of the solar car," adds Sesink.
Specifications
With a EV-EV charging socket, it is possible for Stella Era to directly share energy with another electric automobile. Once the user inputs how much energy to be transferred, the car then determines if the amount is feasible and communicate with the user.
The custom-built entertaining system allows passengers to enjoy music/ movies on the go. There is a 4G internet connection with a "local WIFI network". The 'Stellar App' comes with the car and allows its users and other electric car users to get information on the whereabouts of a nearest Stella Era car available.
Stellar Era is now preparing to be more advanced with the new team of students of the Solar Team Eindhoven. "Our goal is to ramp up the sustainability of the car one more notch" that is what they said.