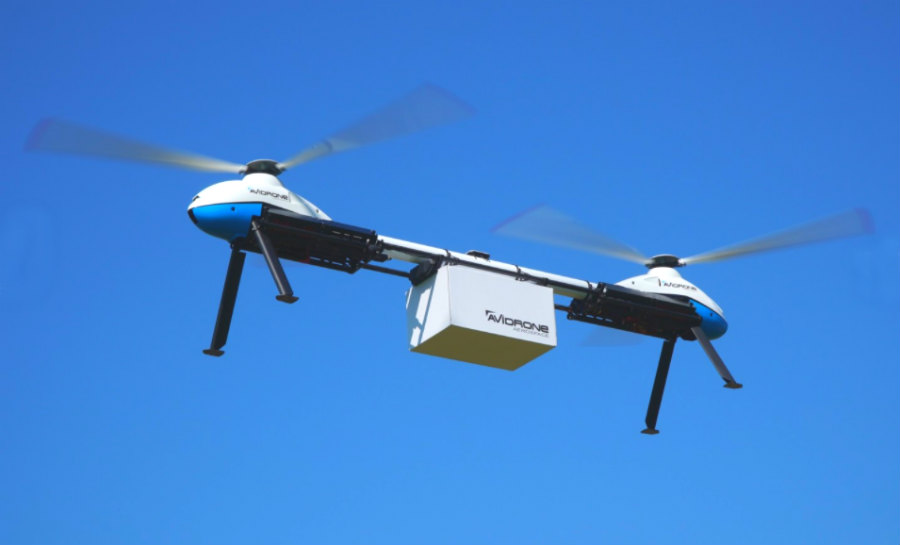 Avidrone 210TL is the latest unmanned cargo drone built by the Canadian Avidrone Aerospace company. This sleek built includes just two rotor blades on either side making it more simpler than its commercially available counterparts which usually have six to eight propellers. Its appearance is more familiar to ones eye reminding of two helicopters that fused together.
Features
The cargo is attached to the boom's rails by an operator. Although there is a standard attachment system which uses cargo boxes of fixed sizes, a customer may opt to use a customise attachment according to their package size.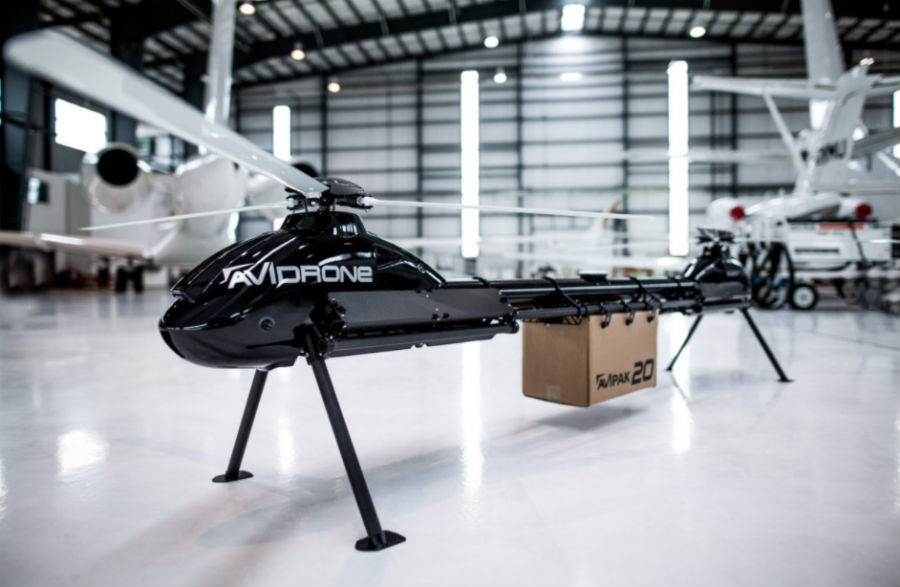 There is a lithium battery pack to generate power which is said to be enough for a 120km journey with just 1.3hr charging. With a speed of 100km/hr, Avidrone 210TL can carry a cargo up to 25kg.
The navigating software is "Avidrone's house-brand G4 autopilot system" which can be operated from a tablet or a laptop. Once the system programmes the destination and the path to follow, the launched aircraft will autonomously follow it and reach the destination. Once it is there, it lands and release the cargo safely from its boom's rail hooks. After the job is done, the aircraft heads back to the next programmed location or the original warehouse.
The unmanned Avidrone 210TL is energy efficient and powerful than its commercially available cargo multicopters. Avidrone says, their 210TL can carry 5 times heavier cargo and can fly up to 10 times longer distances. It is now available commercially.