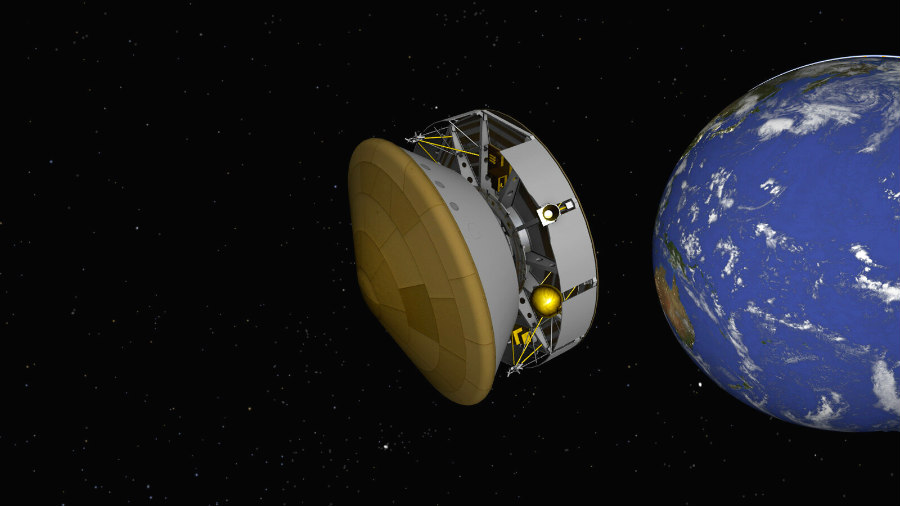 NASA's Perseverance rover is on its way to Mars. It started its journey to Mars on the 30th of July 2020. And by February 2021, NASA would have its most sophisticated explorer on Mars' Jezero Crater.
As it has been a month since Perseverance Rover lifted off from Cape Canaveral in Florida, NASA has invited us to follow its journey in real-time. "Eyes on the Solar System visualizes the same trajectory data that the navigation team uses to plot Perseverance's course to Mars, if you want to follow along with us on our journey, that's the place to be," says, Fernando Abilleira, the navigation manager for Mars 2020 mission.
It is a simulated real-time view of our solar system with real data from 1950 towards 2050 from NASA's fleet of mission aircraft. The Perseverance rover, moons, planets and other cosmic objects in our solar system are displayed as to where they are right now. NASA's Eyes software facilitates this feature.
To watch, click here:
NASA's Perseverance Rover On Its Way To Mars
According to Jon Nelson, the visualization technology and applications development supervisor at JPL NASA, "With all our orbital assets circling Mars as well as Curiosity and InSight on its surface, there is new data and imagery coming in all the time about the Red Planet, essentially, if you haven't seen Mars lately through Eyes on the Solar System, you haven't seen Mars."
The NASA's "Eyes On Earth" is another real-time view on our home planet. There is more. If you want to have a real view on the universe and its distant planets, click on this "Eyes On Exoplanets".
NASA's Mars 2020 mission will search for biological evidence in the red planet. The mission will be the first of its kind.