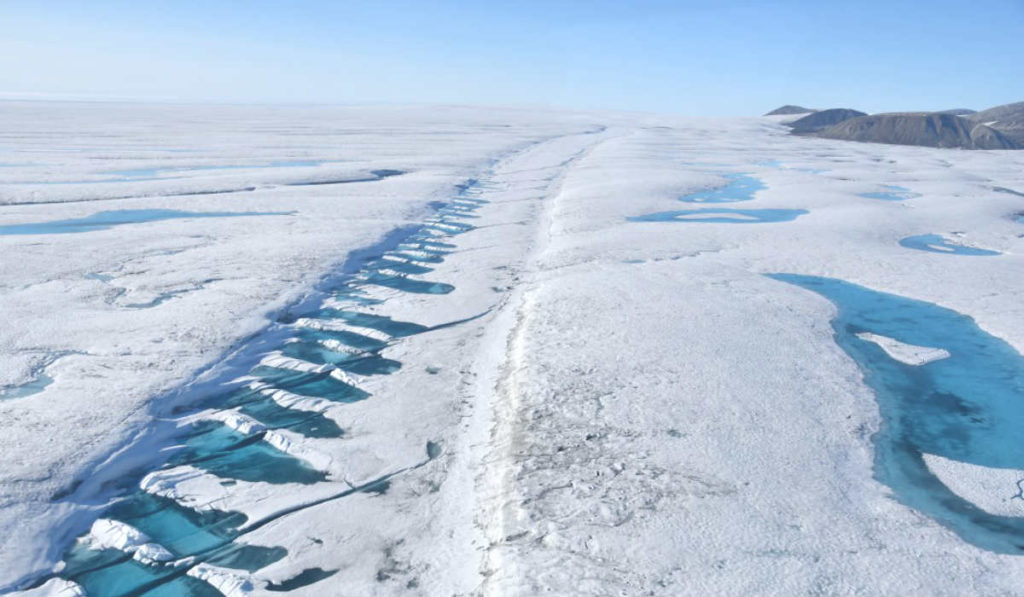 The 4000 years old, last intact Ice Shelf in Canada named Milne has broken up. It lost almost half of its size setting a massive ~79 km2 ice island and another massive piece of iceberg free-floating into the arctic sea. These broken pieces are believed to be 70-80 metres thick. The breakup took place between the 30th and the 31st of July losing 43% of its size.
Ice shelf is a floating sheet of ice with a thickness of at least 2 metres, sitting above the sea level. And they are attached to the coastal line. The last decade has seen Canada's 6 remaining ice shelves deteriorating rapidly. Milne Ice shelf was the last intact one among them. These were once a large continuous ice sheet 10 times bigger than now which extended 450km of the northern Ellesmere Island coastline in Canada.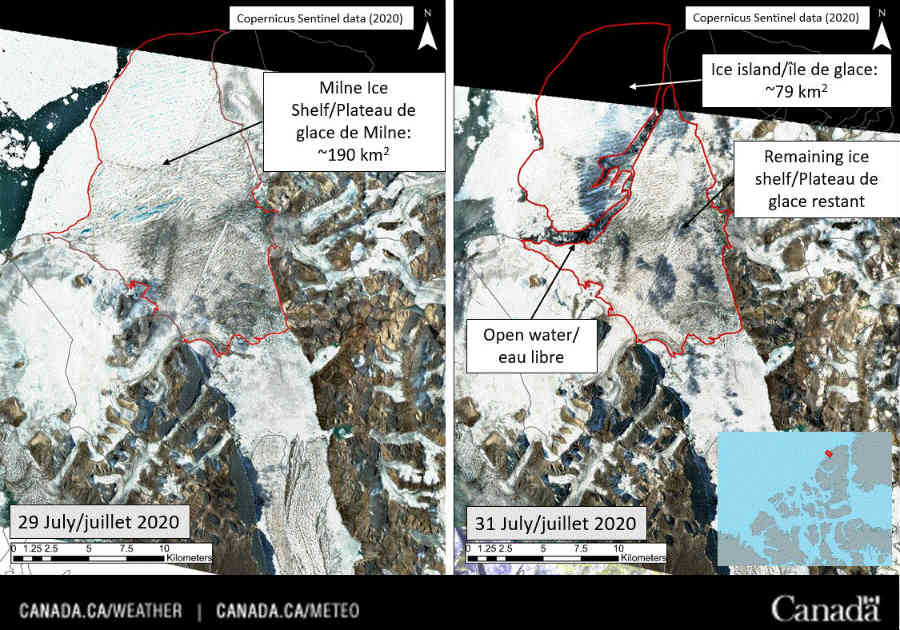 Further disaster
With the size and the thickness of the broken ice island, scientists say, that it may pose a risk to oil rigs or ships along the way.
There had been an epishelf lake in the area dammed by Milne where freshwater from the lake had been streaming to the sea from underneath ice shelf. This was an ongoing research where scientists were studying the flow of freshwater underneath. But unfortunately it all have disappeared now along with its very unique ecosystem built around that stream. A research base on the shelf has also been destroyed with this.
Who to blame?
According to the Canadian Ice Service on twitter, "Above normal air temperatures, offshore winds, and open water in front of the ice shelf are all part of the recipe for ice shelf break up,".
Scientists believe the climate change has accelerated these events. This summer has seen warmer than average temperatures in the region. It was up by 5°C than it was in the period between 1981-2010. The area is warming 2-3 times faster than the rest of the world. And the polar ice caps are disappearing at least 6 times faster than before in a phenomenon called, 'polar amplification'. It is believed that with this rate, ice shelves in Canada along with Milne will be disappeared completely in the coming decades.